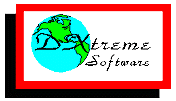 ---
For Monitoring Enthusiasts
(Click Here to See Our Software For Amateur Radio Operators)
Our popular full-spectrum logging program for all kinds of radio and
television monitoring enthusiasts.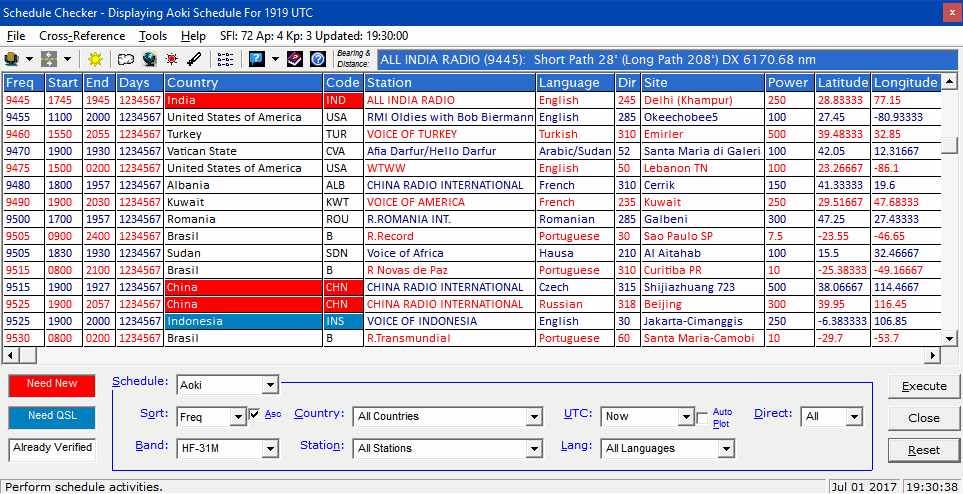 Above: Enhanced Schedule Checker for finding broadcast stations to monitor.

Below: Integration with optional Afreet Band Master* for finding amateur radio (ham) stations to monitor.





Below: The Monitor Log window for managing your electronic logbook.




Below: Support for precise logging of modes, especially those exotic digital modes like STANAG 4285 or MIL-STD-188-141A.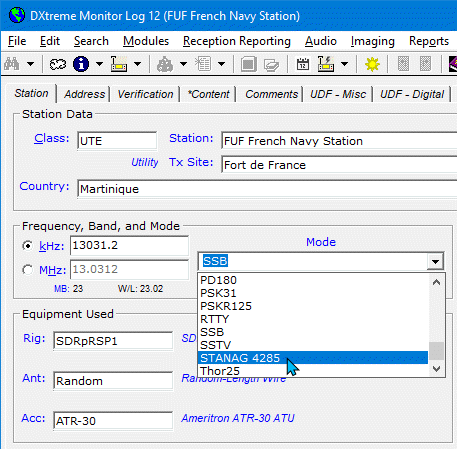 Below: Improv Imaging for associating ad hoc images with log entries.

Improv Imaging preview tab: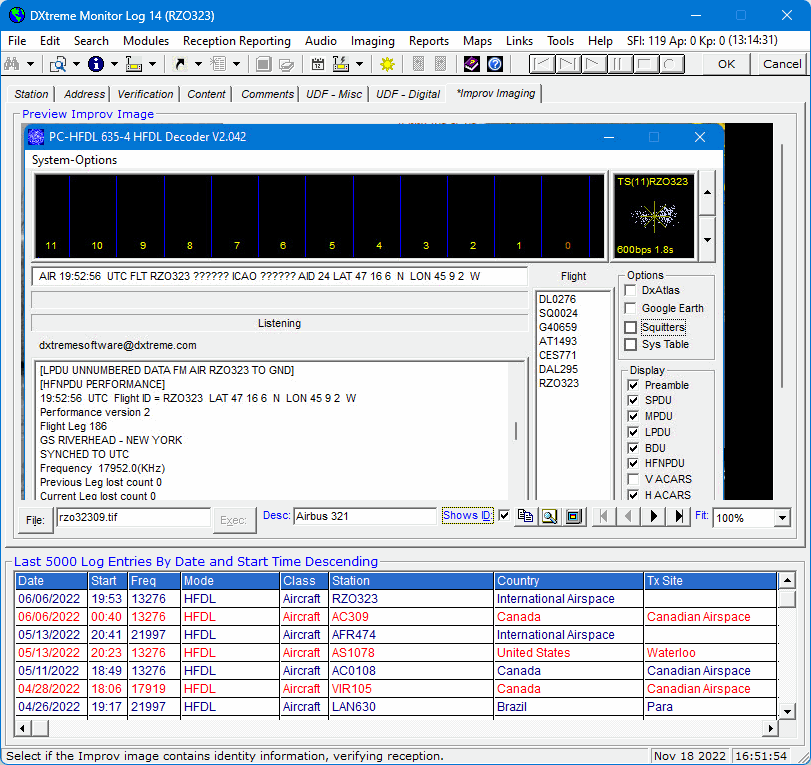 Full-Size Improv Imaging application: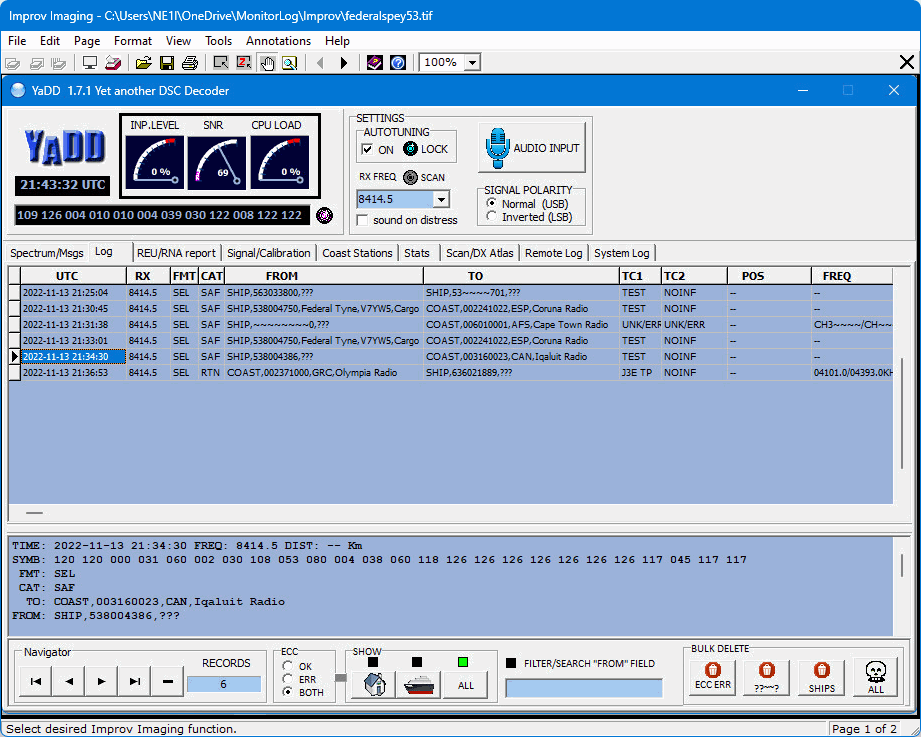 Shown: Fldigi by W1HKJ & Associates. Visit http://www.w1hkj.com for information.
Similar imaging functions are provided for scanning, capturing, and importing QSLs.
DXtreme Monitor Log 11 runs in 32- and 64-bit versions of Microsoft® Windows® 10, 8.1, 8, 7, Vista, and XP.
* — License for Afreet Band Master required to use optional Band Master.
---
For Amateur Radio Operators
(Click Here to See Our Software For Monitoring Enthusiasts)
Our popular logging program for amateur radio operators.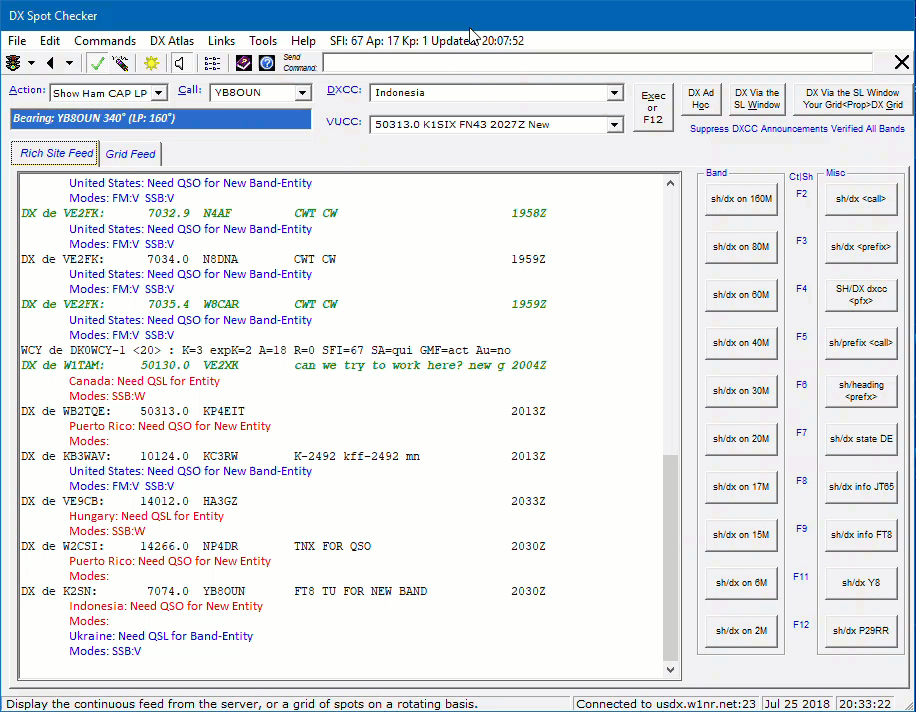 Above: The DX Spot Checker
Below: The Station Log Window
DXtreme Station Log 14 runs in 32- and 64-bit versions of
Microsoft® Windows® 10, Windows 8.1, Windows 8, Windows 7, Windows Vista, and Windows XP.

---
Home
|
Products
|
Information
E-Mail DXtreme Software
---